Full Service Web Design
with Katie DiBenedetto
Business Coaching · Copy Editing · Marketing + Automation
What if you could have…..
a creative partner who "gets" you and your work

guidance with copy writing and sourcing content

a visually pleasing website

help unearthing (or recovering) confidence and clarity about what you have to offer

emails, payments, and scheduling automated
"Working with Katie made me feel...
…like I had a true ally in sharing my work in this way, someone who really gets me. She would share ideas and invite discussion, but never once made me feel inferior if I didn't understand something or hurt if I rejected a suggestion. I had no idea how much I needed this. "
A little about me….
I'm Katie DiBenedetto and I love creating websites for entrepreneurs just like you. Because I was there too — I wanted an online presence, but just couldn't get over the hump. The idea of designing and editing my own website or figuring out my branding scared the crap out of me, but I was having trouble finding someone to hire who really "got" me and understood my mission.
I was generally just hitting a wall when it came to making changes, utilizing technology, and upping my game.
I was able to find my way through all of that and now I want to digitally empower others to do the same.
How does it work, you ask?
Custom Quote + Consultation
To start, you'll fill out a form with some basic info about your business and your needs. I will then create a custom quote and we'll set up a phone call to see if we're a good fit. If all goes well and feels good, then you'll complete payment and we'll start working on your content!
Coaching + Branding
I'll help you hone in on your message and your offerings to make everything as clear and concise as possible. We'll implement any payment, scheduling, or admin automations to make your work flow easier. We'll outline any email marketing, sales funnels, etc. At this same time we'll sort out a logo, colors, and typography.
Copy writing + Content Sourcing
You'll receive a content questionnaire to help generate copy for your website. If applicable, I'll begin editing any preexisting content. Sourcing photos will be the next step, as well as any other visual elements to fill out your site. We'll have unlimited phone and email contact for the duration of the project.
Look + Launch
Once the main components of your website are in place, I'll give you a first look. We may swap out visual elements or continue editing copy. From there, you'll approve the site design or ask for any final revisions (limited to one round), and once you give the stamp of approval — we'll make your website live!
"Never, ever underestimate the value of working with a professional web designer, or think that it's just a matter of making things look prettier.
After so much time spent stumbling around, I finally feel like I have both feet on the ground and that's because of Katie and her expertise, heart, vision, and insight."
Sounds great!
How much does it cost?
I wish that all of this was simple enough to put into a couple of pretty little packages. But the reality is — it's not. Every business owner is so unique, as are their technical needs. To create a realistic expectation, working with me starts at $1,500 and goes up from there. Your custom quote will be based on your individual needs from the following categories:
The Essentials
Custom domain

Mobile friendly site design

Announcement Bar

Hosting, security, and basic SEO

Content questionnaire + Copy editing

Unlimited phone + email contact
Web Design
Long, scrolling pages: home page, products, services, etc.

Basic pages: about me, contact, schedule, FAQs, etc.

Blog & podcast setup

E-commerce
Branding
Developing your name + tagline

Colors and typography

Language + style

Logo Design

Business cards, fliers, etc.

Assistance sourcing photos
Automation
Email marketing setup: list building, newsletter, sign up forms

Email automation sequences

Sales funnels + CTAs

Scheduling & payment automation

Membership area of your website
Biz Coaching
Refining your offerings

Defining your target market

Streamlining the user experience

Getting clear on your goals and objectives

How to leverage social media
Security + Setup
Custom email setup

Cloud storage and backup solutions

Security audit of your existing setup

Security consult + recommendations: 2FA, encryption, smart passwords, etc.

Google analytics + webmaster
"Katie saw what I couldn't see, and she knew how to make this vision a real thing in the world. Having my website in her hands, I truly felt shepherded, held, supported, and put at ease. Katie used to be a doula, and it shows."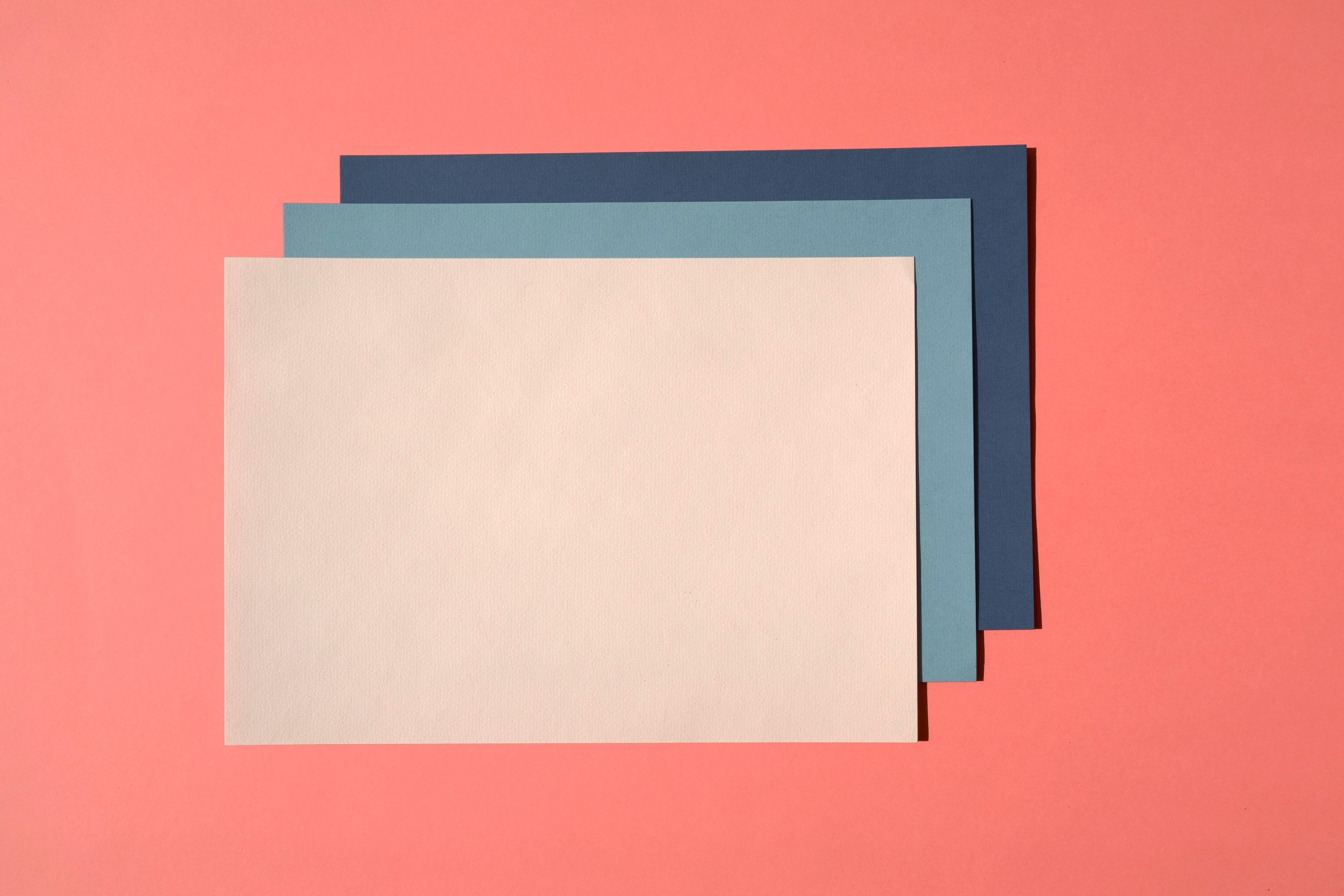 Join me to see the before and after transformation of JenaSchwartz.com. Her old site was through Wordpress and the new site is through Squarespace. There are automations in place utilizing MoonClerk (payments), Acuity (scheduling) and Mailchimp.
Take a look at the before and after improvements of the Metta Yoga website! The old website was built using Go Daddy's website builder. The new website was created in Squarespace with MindBody integrations.
Resonant Acupuncture is a new site build that also included logo design and branding assistance. Priorities were a clean, modern look and a streamlined booking process for clients.
Angi Fletcher's important first step was a landing page where people could subscribe to her newsletter. It is integrated with Mailchimp utilizing their automations.
FAQs
Q: Is the cost of my domain included in your fee? Are there other monthly/annual fees should I plan for?
A: The cost of your domain is not included in my fee. Domain fees (approx $20 per year), email hosting fees (approx $60 per year), and website hosting fees ($100-$300 per year) are not included in my fee. If you choose to utilize any of kind of automation, there are fees associated with that as well: scheduling automation is around $15 per month, payment automation is generally 2.9% per transaction, and email automation is monthly based on the number of subscribers.
Building a website is like building a house
A virtual home for your business
If you were building a brick & mortar space -- you'd hire an architect, a contractor, a plumber, an electrician. They'd all have different jobs to make sure everything ran smoothly, that the doors locked and the lights always turned on and that it was a welcoming space where people felt at ease and wanted to come back to time and time again.
In terms of building a house, just as with building a website -- there are certain basic elements each house needs regardless of how fancy it is. It doesn't matter if we're building you a tiny studio or Buckingham Palace -- you will need walls, a ceiling, electrical outlets, doors and keys.
It's the same with a website
It doesn't matter how big or fancy a website is or isn't -- they all need custom domains, security, hosting, and basic functionality. We need to make sure that when people visit your virtual home, all the lights come on, everything is where it should be and they experience a feeling of ease when visiting.
Like with building a house -- you could fry your brain sourcing all the materials, learning all the building codes and city planning shiz, and you could watch DIY videos until the cows came home. You could do it and it might be good enough to get you by….
Or you can hire someone and invest in their professional service and have a much smoother experience and a nicer outcome.
A web designer is a one-time cost for something that you will use for years to come. The return on investment is basically a guarantee.